A Chat with Co. Fee
Co. Fee of My Hollow Drum was one of the first artists we approached about joining our shitty label.  A home town favorite if you will, this guy is humble as they come and a true friend of the crew's. His new EP, Easy Listening on MHD/Alpha Pup is sure to turn heads and break necks with its release today. This 'interview' here is an excerpt from an AIM Chat he had with fellow MHD-er and resident dumbass on 4/3/11 about his new record and things… Hope yall enjoy.
all photography besides the last one by p.LO   interviewed by Bahwee.
HW&W: "Whattup, bruh." 
Co. fee: Suppers
HW&W: "Youve been basically dead since the wutang remix album"
Co. fee: Yea pretty much
HW&W: "..Well not really…"
Co. fee: A remix or two..
HW&W: "Lets just say its been a minute. Talk about the album."
Co. fee: This album is something im proud of.  Its pretty much some of my favorite tracks that I made in the past year or so. 
HW&W: "Do you look at as your first release?"
Co. fee: Yea I do actually. I always looked at the past two mixtapes as practice.
HW&W: "I think its fucking sick. Asante! EQ was saying that he thought the music was really "pure"…you believe this guy?"
Co. fee: yeah, "pure" garbage..
HW&W: "EQ says alotta things.."
Co. fee: It's where my head was at during that time.. I was listening to Ludacris and madvillain alot. Like only those 2. For like 6 months.
HW&W: "And its dropping on wax!"
Co. fee: Sooo crazy man.. when I got the test pressings and was listening to it, i was buggin out!
HW&W: "Its real.. cinematic..Like i'll be driving to some boring shit and "Asante" will come on…
    and that 3 minute drive to bank of america feels like a fucking epic ass journey
    and its actually convinces me im about to do some dope exciting shit
    and i realize im just at the bank
    and itll bum me the fuck out…"
Co. fee: Hahaha. Asante was inspired by a Bollywood movie, so that could be why. I was real influenced by the score of that film.
HW&W: "People will know what im talking about when they hear this shit."
Co. fee: I think its the perfect starting point for me.. I want everything I come out with after this to have the same type of energy.
HW&W: "It definitely sets the bar higher for me…im in the fucking worst spot ever, having to follow this shit up."
Co. fee: I make music a little differently now. I put more into making things into songs.
HW&W: "Elaborate on that a bit.."
Co. fee: Instead of just loops.
HW&W: "Ahh.. You callin me out?"
Co. fee: hahaha yea right
HW&W: "This fools callin me out.."
Co. fee: I heard ur new ones
HW&W: "Ahh man dont mention that.."
Co. fee: I went there..
HW&W: "You're not supposed to have any tracks, remember…"
Co. fee: I forgot.
HW&W: "Yuk's reading this shit pissed, probably crying.. Speaking of yuk... I cant seem to get a hold of this fool. Swears like hes in the NFL labor case or some shit..Or like in political office.."
(genius text by the man Bahwee, himself. this is rare art to be celebrated.)
Co. fee: Yeah I saw him when I played at yojie. Forgot how long ago that was..
HW&W: "Even Jay Z has time to fuck with his boys… Yuk forgot about the niggas in the hood."
Co. fee: the streetz!
HW&W: "Is it cause hes goin on that tour? He thinks he better than us.."
Co. fee: Hes the founder. He can do that.
HW&W: "truee. Well shit man, lets see.. Oh yea, with future releases and things.. Whats in the works?"
Co. fee: Split EP with Depakote.. my HW&W release.. Basically, if everything goes as planned I will have 3 releases this year.
HW&W: "Whats on Co. fee's playlist right now and shit?"
Co. fee: Good one. Finally one good question. Just heard the new mono/poly EP, that ones really good.
ohh and MRFLASH. That dude is seriously my favorite producer right now
He had an EP called Blood sweat and Tears. Classic.
HW&W: "You wanna know what im listening to?"
Co. fee: eh.
HW&W: "EASY FUCKING LISTENING. THE HARDEST SHIT OUT..well not really.. THE ILLEST SHIT OUT. I can be real smooth like that sometimes."
Co. fee: Thats how every MHD plug should be, on some DJ Khaled shit.
HW&W: "Fuck dj khaled."
Co. fee: We the best.
HW&W: "Last words? Make this shit count."
Co. fee: The whole reason why i make music is because I love the process of it, finding samples, finding a dope synth sound, putting it all together…
Whether the end track is gonna be dope or not is important, but im more concerned with how much fun I had while making the track and i can say all the tracks on the EP I had too much fun making.
All I want is for people to just have as much fun listening to my tracks as I did while making em and shit.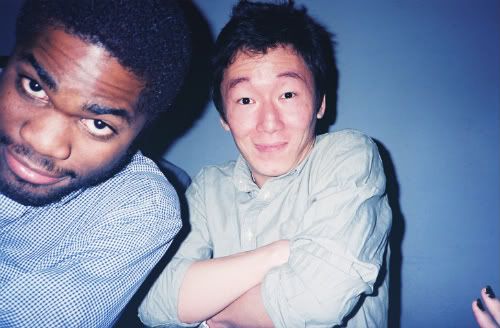 Be sure to check out p.LO's photo blog here.
Cover Art/Illustration above by: Matthew Okeyo
Below is a funny ass promo video for Easy Listening out now on MHD/Alpha Pup.
Taking preorders now on MHD.com now.  Copies are extremely limited.
The End.